Construction
Our capabilities, just like our decades of experience, run far and wide. From preconstruction and construction management to green buildings and post-construction, explore the services we offer that bring value to your project as your construction management company.
Preconstruction
Our work does not begin when the shovel hits the dirt – lots of planning and collaboration happens before we are on-site. Our preconstruction services team is comprised of preconstruction managers, estimators, project managers, scheduling specialists and others who have years of experience in your market and the kind of project you are looking to build. Through collaborative efforts, your project starts on solid ground.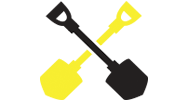 General Construction
Our general construction experience is years strong. We act as a full-service general contractor in many parts of  Nigeria. Our core markets include healthcare and higher education but our experience also runs deep in other markets.
Construction Management
As your Construction Manager (CM), we will manage every aspect of your project with precision and a level of service that ensures success. We have served as CM for hundreds of clients throughout the decades.
Design/Build
If you are looking for a design/build construction partner, look to venturer. With the design/build option, you get one integrated team working for you, under one contract, with one comprehensive flow of work. It is collaboration and teamwork at its finest.
Post-Construction
Our post-construction services ensure that every aspect of your project is properly closed out. This includes site clean-up, final inspections, project archiving, and much more.